Happy Thanksgiving y'all!
We didn't have much planned this year seeing as how I'm almost 39 weeks pregnant, my doctor doesn't want me traveling far from home, and I'm have orders to "be normal, but take it easy."
Since it was just the 4 of us- C, Gma, Big K, and me- we didn't had a set time to eat, just whenever everything was ready. We had a super lazy morning, didn't change out of our pj's until after lunch. We did watch the Macy's parade. Big K says her favorite part was Kung Fu Panda.
Since we weren't eating until later, once we C did start cooking, Big K was ready to eat. She was "starving" and was going to "sit at the table until dinner." She finally gave up on that idea, but she wasn't happy about it.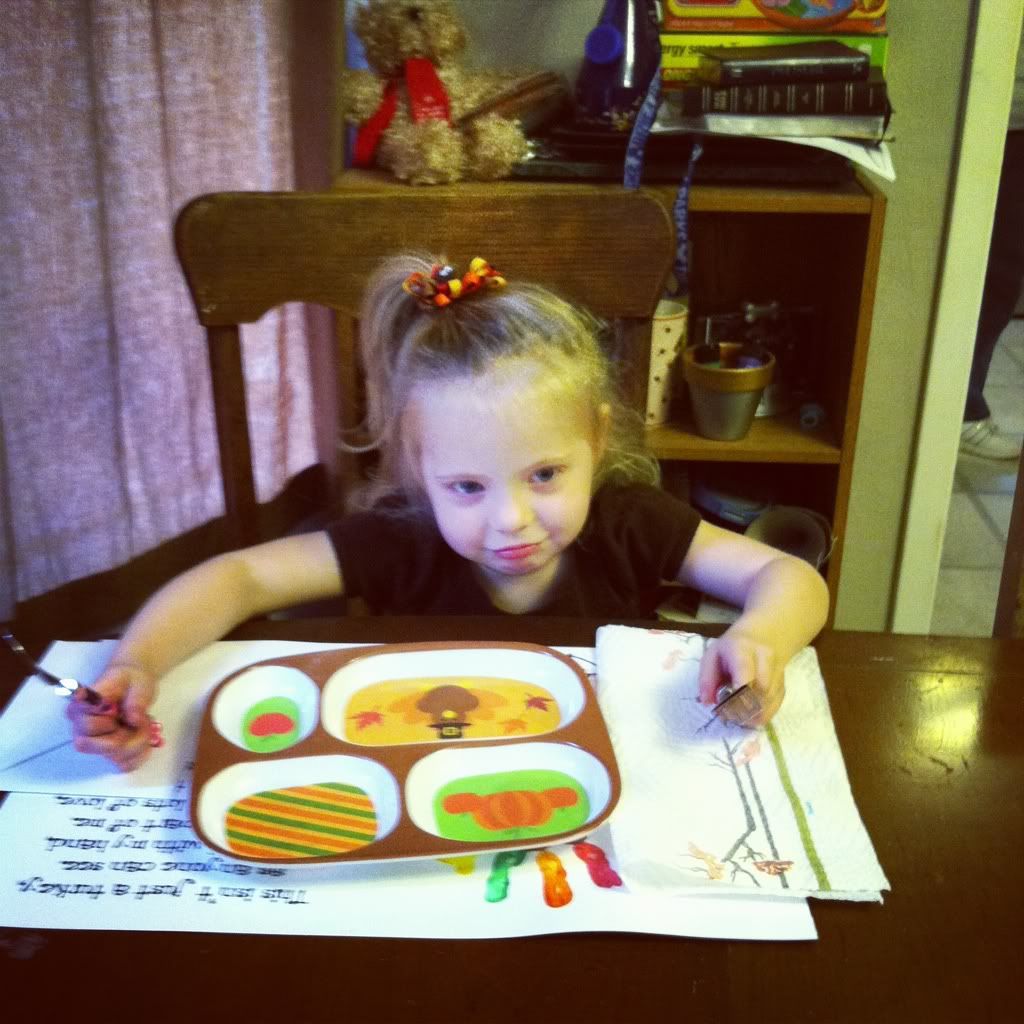 Once food hit the table, Big K was ready to dig in. She wanted cranberry sauce more than anything. She got a good helping of it too!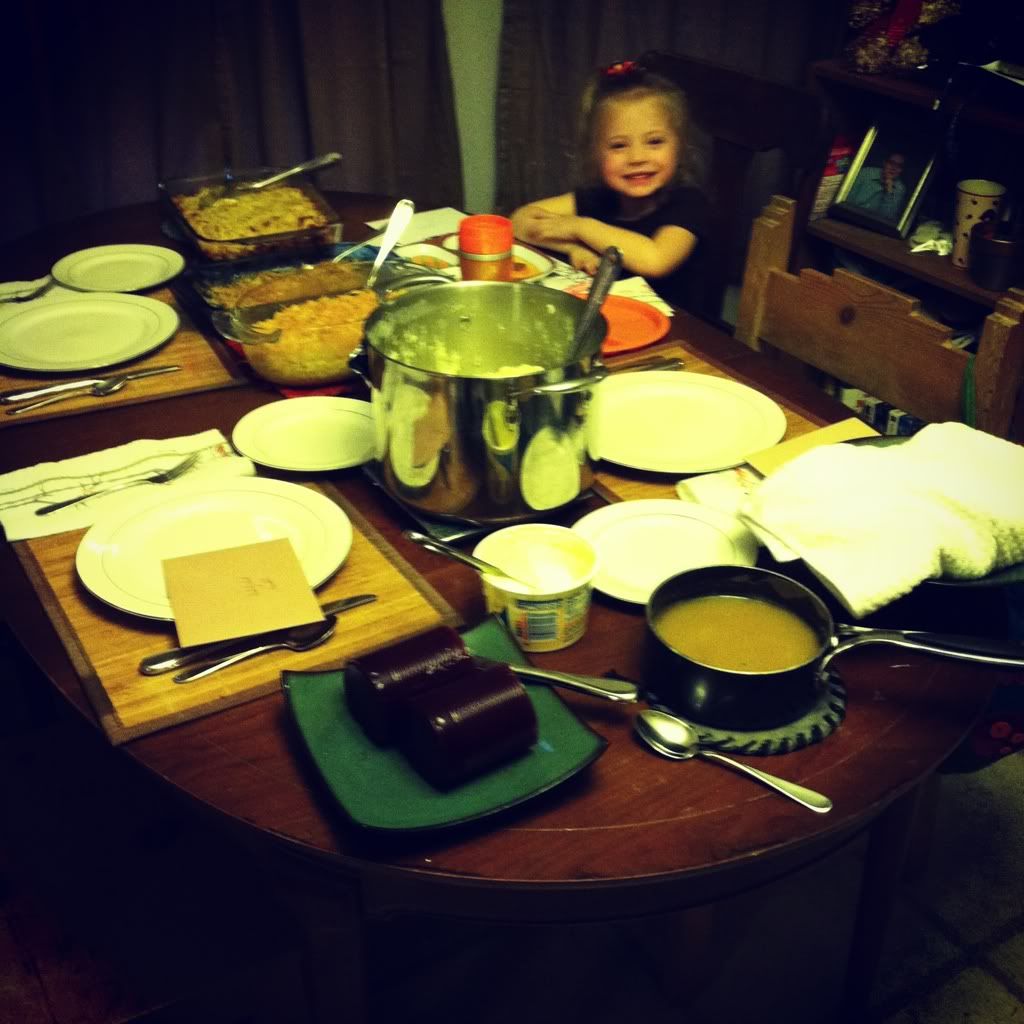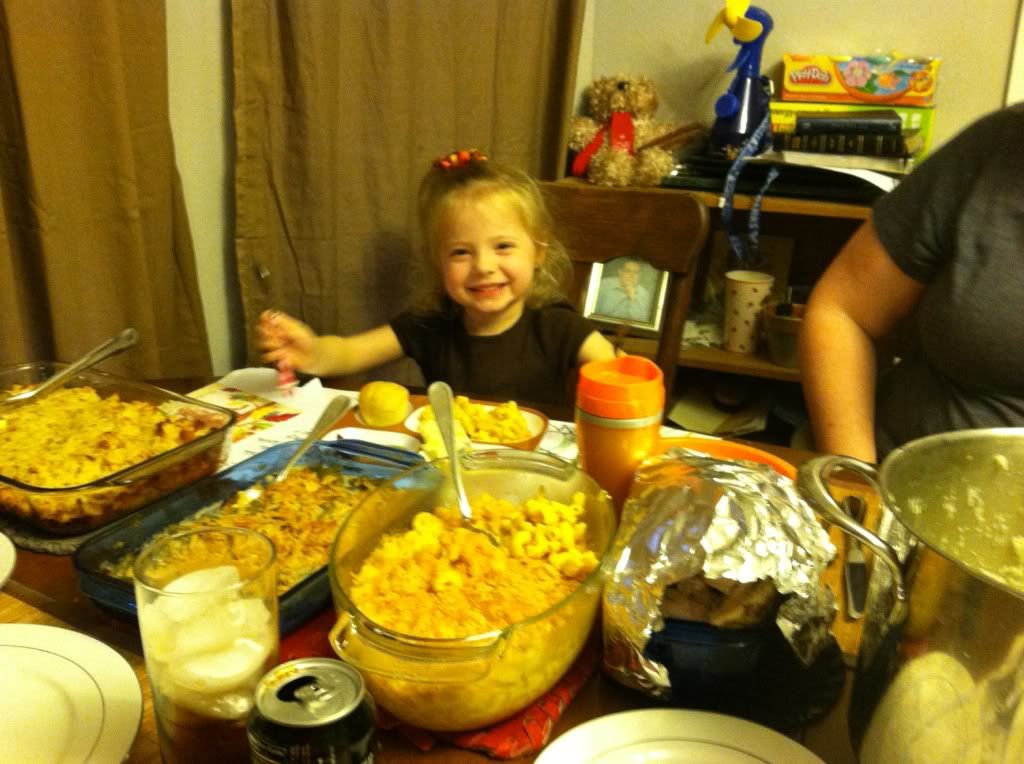 Food. Round 1. This was the first year C cooked a turkey. He said he wasn't impressed, but I think he did a really good job. My mom made the dressing for the first time, and it was yummy as well- almost as good as my grandma's!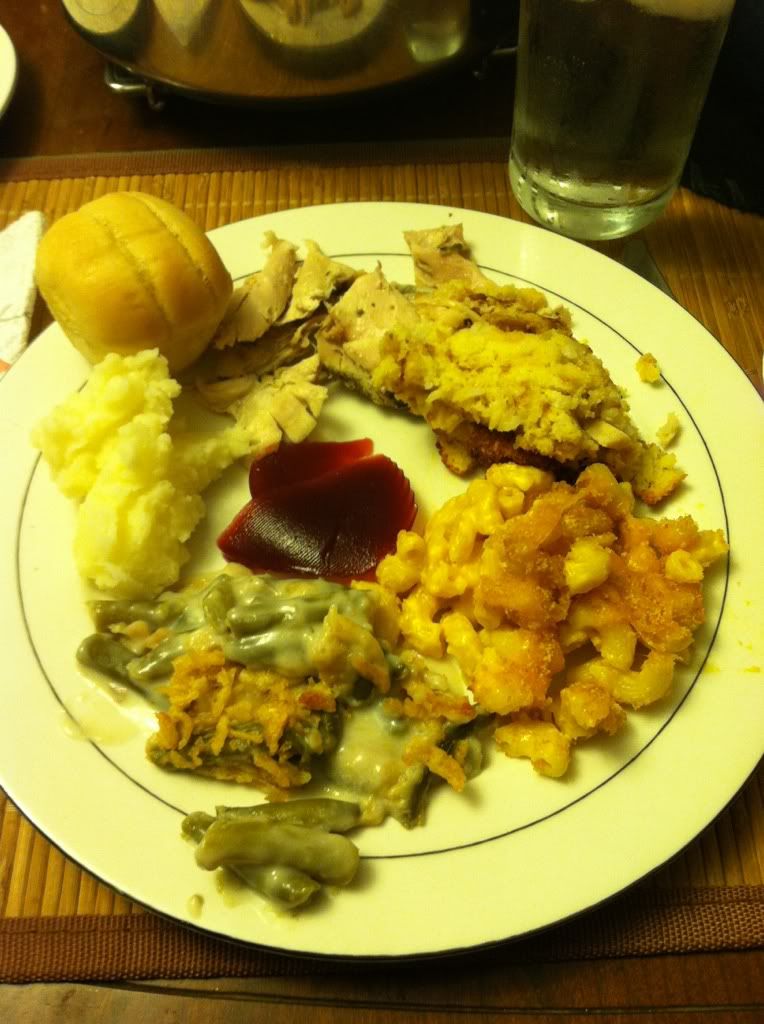 Dessert. Chocolate and pumpkin pies! YUM! I was most looking forward to the pumpkin pie. Have been since it was cooked yesterday. It didn't disappoint.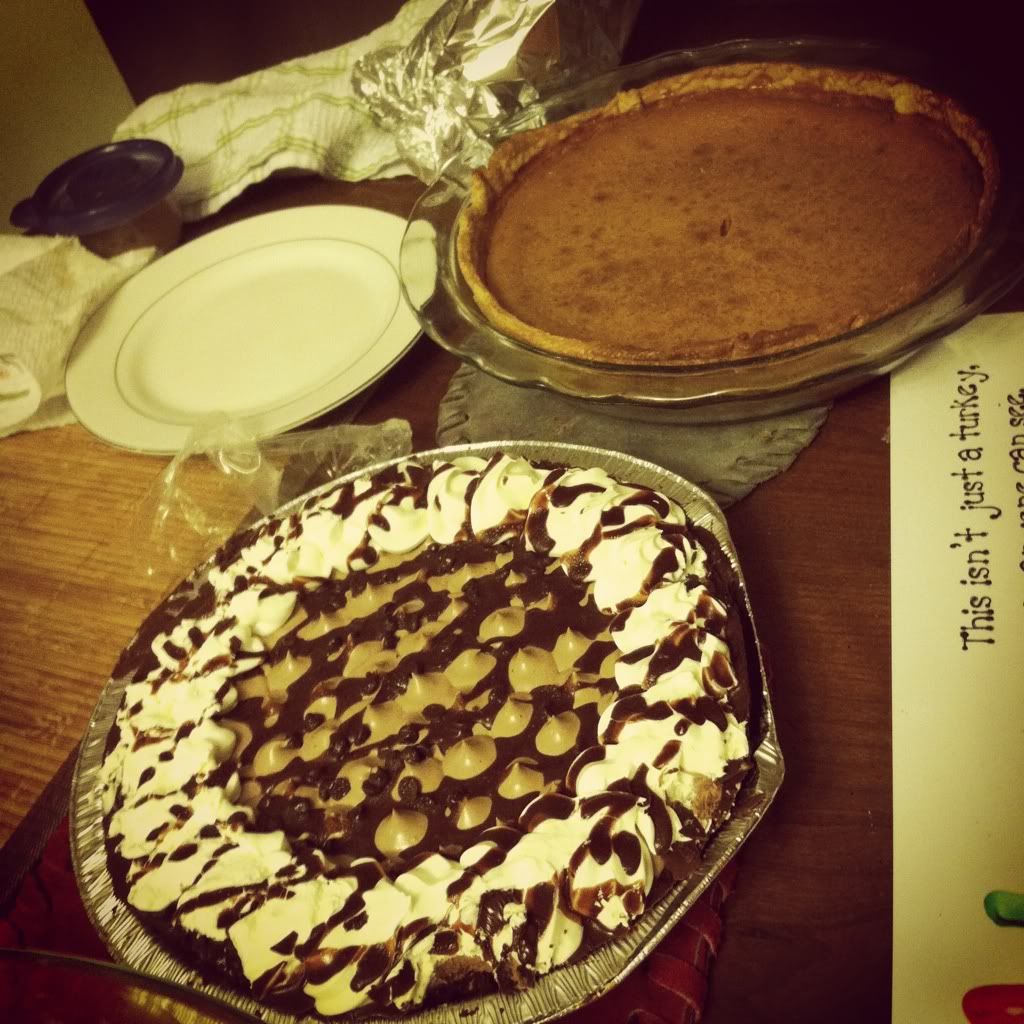 Probably the last picture of a family of 3 since Little K will be making her appearance sometime soon.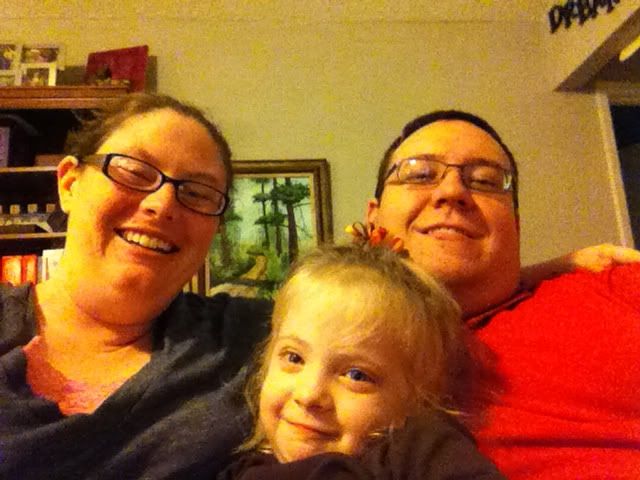 I pray that you had a very blessed Thanksgiving, whether it was spent with a lot of family, or just a very few.